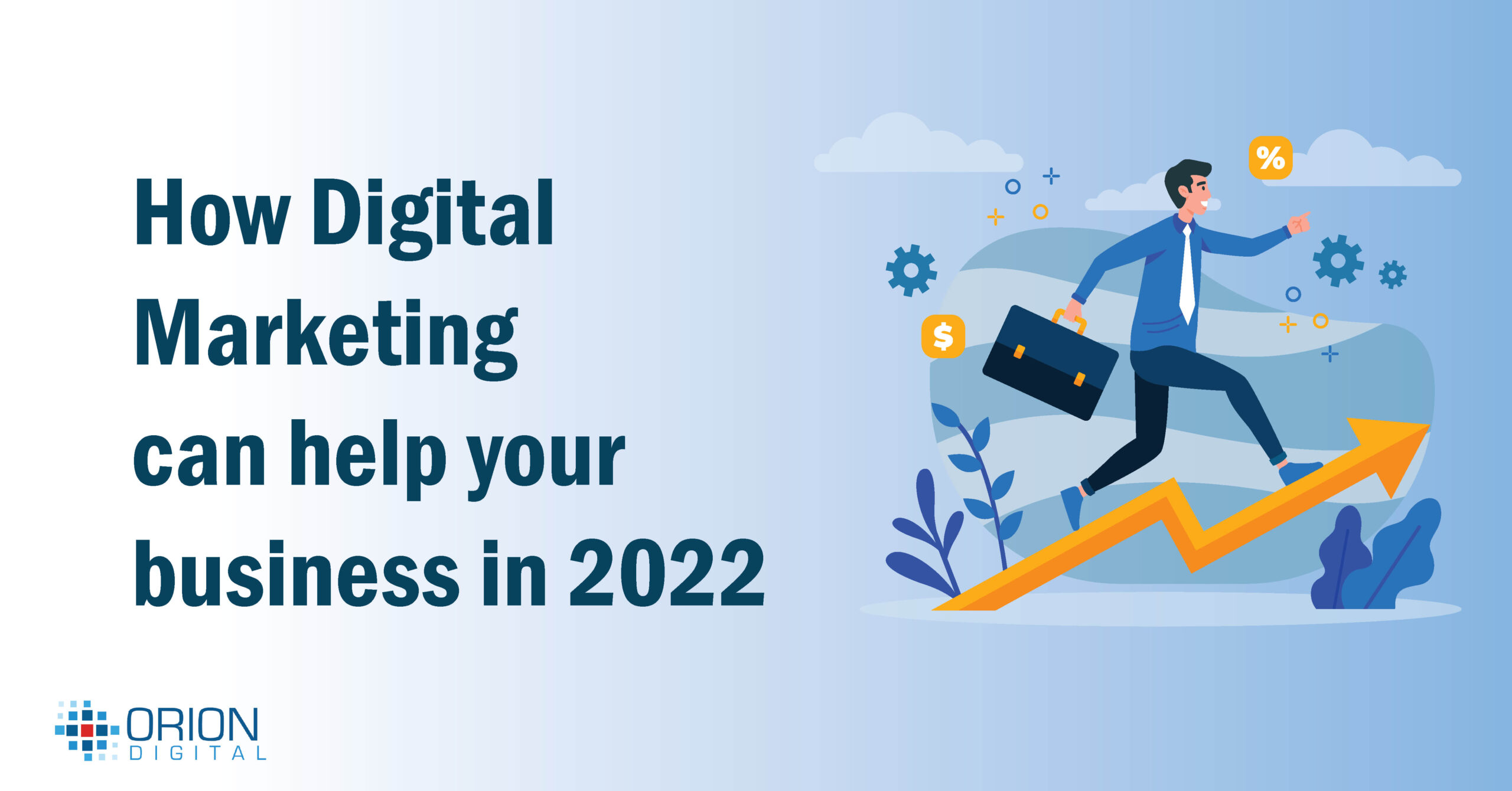 How Digital Marketing can help your business in 2022
It is important to know how digital marketing trends improve your business. Let's look here!
We are already into 2022, and new marketing trends are sure to follow. From search engine optimization (SEO) and social media marketing to pay-per-click ads, you have to consider new strategies for all the marketing sub-sections. Finally these will become standard practices and trends for marketers this year. But early adopters will surely benefit the most.
You not only require new digital marketing strategies, but also new goals and objectives to run a successful business. For a complete digital marketing system upgrade of your company, it is important to plan and set new goals that are applicable to your current business.
Only a good digital marketing agency will provide you with detailed digital marketing strategies to deal with new trends and concerns. Orion Digital, a renowned digital marketing agency in Mumbai, can help your company upgrade your plans for digital marketing in 2022.
Here are some new plans that you can adopt to achieve the goals of your company or start up:
Expanding Content Marketing Strategy
It is extremely important to upgrade your content marketing strategy with high-quality content because customers will not be able to trust your company from only your products. So, to reach a target audience, you have to include blogs on current trends and wide-ranging topics. The blogs should also have engaging and authentic information in order to gain your consumers' trust.
Upgrade Influencer Marketing
Make sure your digital marketing plan has influencer marketing. Over the past few years, influencer marketing has been increasing continuously. If your digital marketing plan already has influencer marketing, remember to upgrade it to the next level—one that includes use of artificial intelligence (AI) in digital marketing strategy.
Hosting more live events will get you more responses and will help you gain popularity. It is a very good interactive means to building consumer trust. One of the best ways to reach a large audience on social networking platforms is through a live webinar along with a Q&A session to show your knowledge and expertise to the audience.
Optimizing content for voice search has already been predicted by top agencies as a new trend in digital marketing in 2022. This is gaining popularity every day. To attract voice users, marketers must adopt voice search in website content. For this, you have to apply long-tail conversational keywords in your content. It can be done by analyzing the mindsets of people using voice search.
Display of social proof on your company websites is a very effective way to gain consumer trust. Customers go through reviews before buying any product. The best way to get these reviews is to make your page open to customers who have already used your products. They can directly share their reviews if you encourage them via e-mail.
One important digital marketing approach of the past two years was automatically optimized data-driven digital ads. These targeted ads were important and profitable. But now they are under the data privacy realm. You must remember this aspect while designing a new plan for digital marketing in 2022. These are some early suggestions that we hope will help you update your plans for digital marketing in 2022. Plan ahead so that you and your team are able to adopt new digital marketing strategies promptly and efficiently.